LEE COUNTY ADULT EDUCATION
Tyler Hayes, GED Instructor
Lee County Adult Education Address:
242 Lee Avenue
Beattyville, KY 41311
Phone Number: (606) 464-5021
email:
or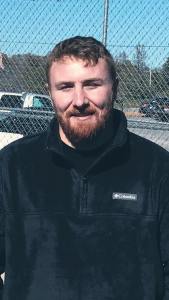 Tyler will be in the Center at Lee County and in the Three Forks Regional Jail. A very successful GED Instructor will be instrumental in the success of the program. He is a graduate of Alice Lloyd College and a former resident of Wolfe County.